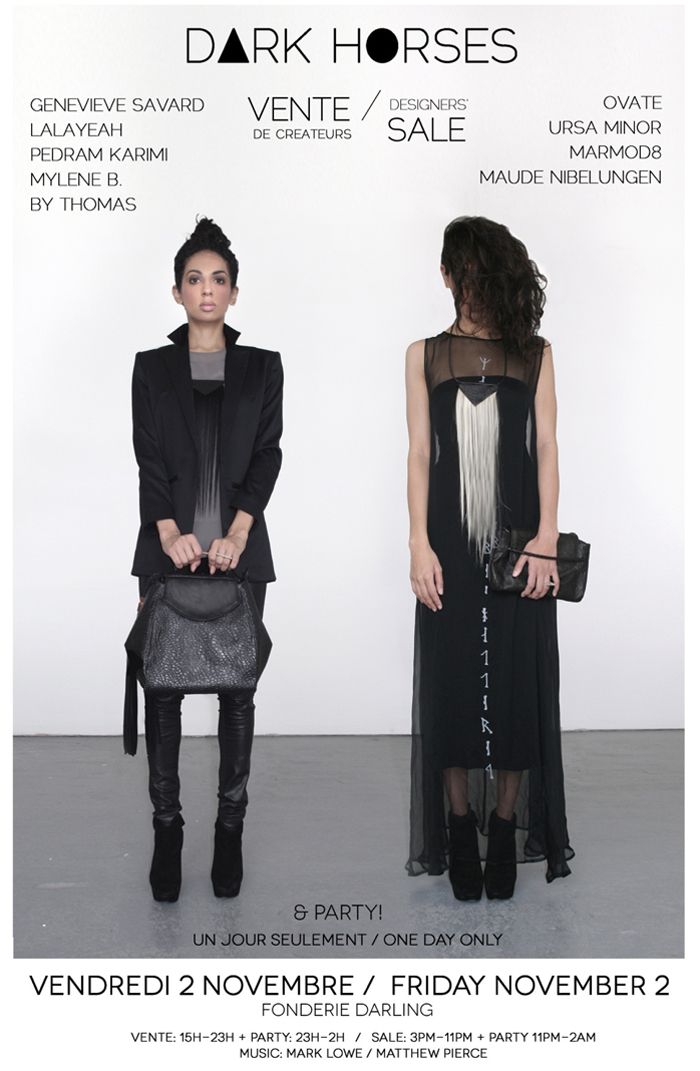 I'm so excited to announce that I'll be participating in the inaugural edition of
DARK HORSES
, a fantastic sale/event happening in Old Montreal this Friday. Organized by friends and fellow designers Genevieve Savard and Agathe Bodineau (of Lalayeah),
DARK HORSES
gathers together some of Montreal's most exciting emerging designers for a one-day designer's sale that will be open to the public. Following the sale is a DJ event & dance party with bar service - woo-hoo.
I think this event has a fantastic line up and I love the work of all the designers that are participating. I am honestly worried that I will just end up shopping myself. If you're nearby in Ottawa, Toronto or Quebec and have been looking for an excuse to come to Montreal, this is a good one.
Please come out and support some emerging talent, we'd all love to see you there.