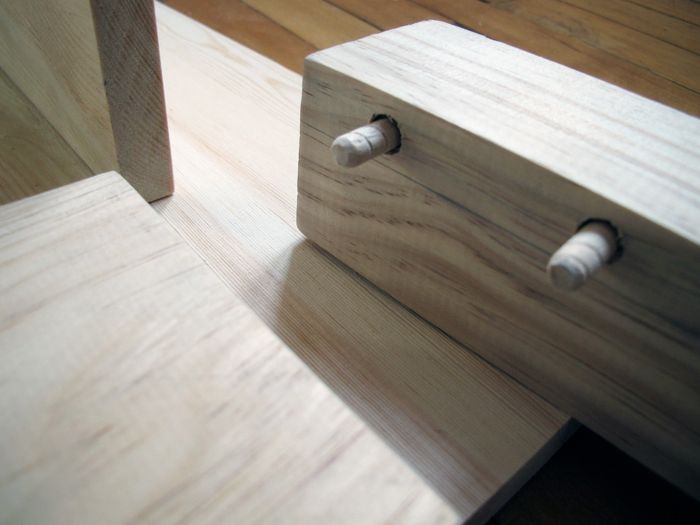 I started this project awhile ago, and finished it awhile ago too, but I thought I'd share it here now.
I try to stay out of my studio on weekends if I can help it. Working from home and basically being here all the time means it's really important to have a distinct divide between work time/space and home. Still, I'm hardly idle most weekends and lately R and I have found ourselves continuing work on our home which ever slowly comes together, piece by piece. Just after Christmas we caught a serious building bug and started making a lot of the furniture we'd been needing, and never finding, since we moved here. R built a multi-functional desk, a bookshelf and a wall shelf for his little studio and I started planning a kitchen table, something I've been wanting for months now.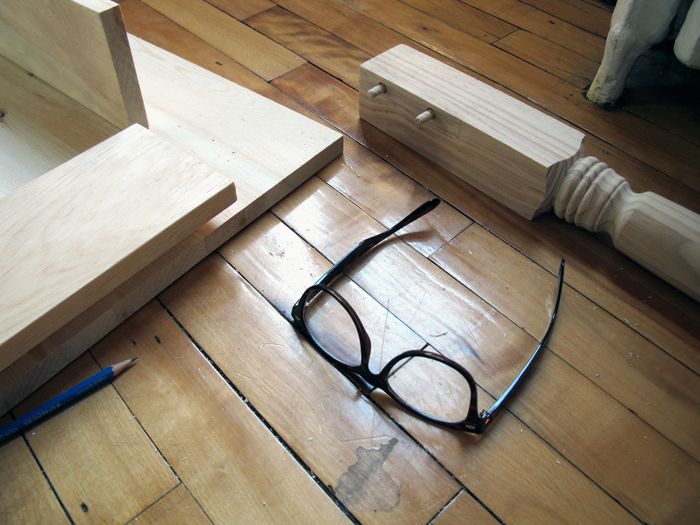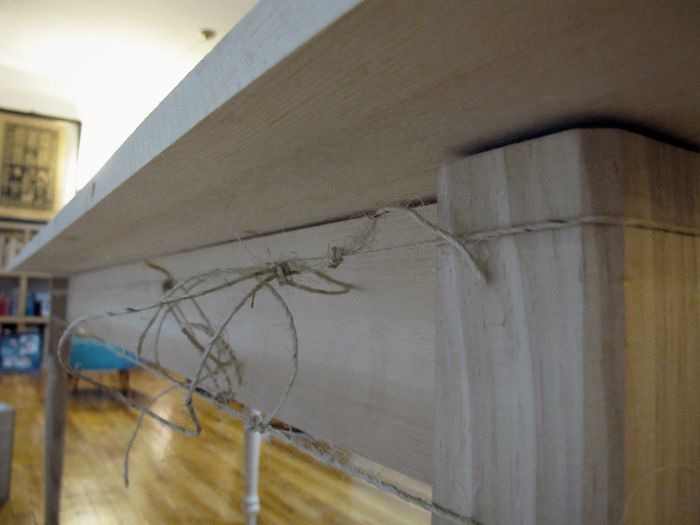 I don't know that this is my
dream
table - I think only a huge mid-century wood & metal industrial piece would fit that bill - however I'm very happy with the results of the table we made and pleased too with the construction which uses only drill holes and dowling pegs. I wanted something light and delicate, modern but still kindof shabby chic and I wanted it to seat 6 (not that we have 6 chairs). I fake-limed the whole thing with a thinned down pale grey acrylic and topped it with with a layer of butchers block oil. I still struggle with whether to paint the base and legs black but for the time being I think I'm going to leave it as is. We decided to finish it off with these
Tobias chairs from Ikea
just to keep the whole thing feeling weightless and airy.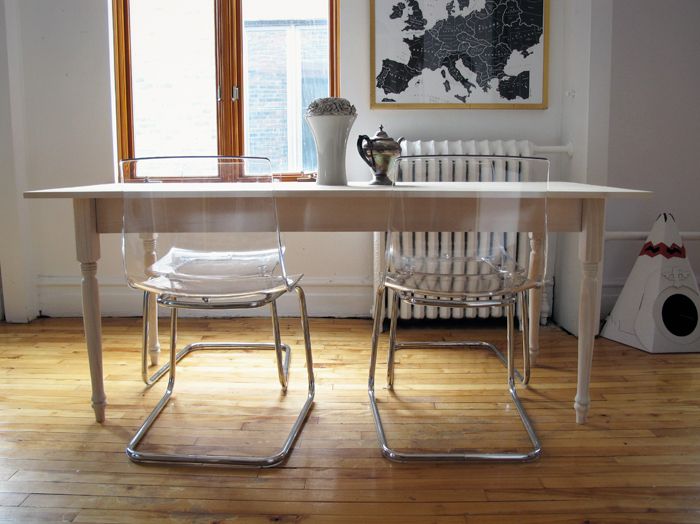 Speaking of Ikea, we also decided to purchase a little wooden island to replace the ugly monster counter you can see
here
that existed when we moved in. It's really helped to open up the kitchen and make the whole space more inviting.