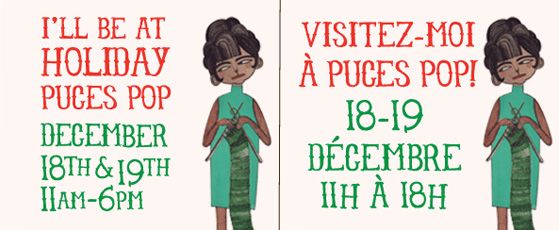 I'm gonna be here, it's true. Working on finishing up some pieces today and tomorrow for the event.
Here's the deets:
What: Puces Pop Winter arts and crafts fair
When: December 18 & 19 (that's this Saturday and Sunday), 11am-6pm
Where: St-Enfant Jesus church,
5039 St Dominique (That's right at St Dominique and St Joseph)

Please stop by and support independent artists and designers. Numerous amazing holiday gifts (and the sorts of gifts one likes to give themselves) are to be found.