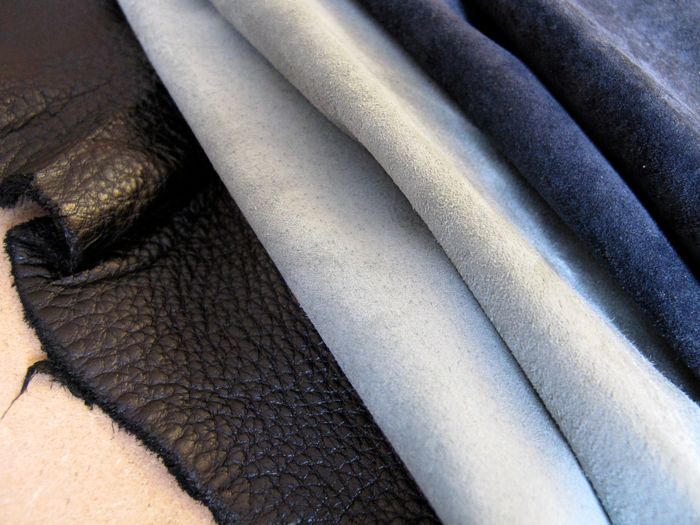 Leather is quickly becoming my favorite material to work with. It's so forgiving, and inspiring, and interesting to play around with. Before I know it I'll have a whole new wardrobe filled entirely with leather garments - which is going to suck during hot Montreal summers.
Why did it take me so long to embrace the beauty of this fantastic material? It's all I want in life.
So, yeah, I went leather shopping yesterday and (in addition to a heavy black cowhide for Fall samples) came away with two beautiful new suede skins, a dark, desaturated indigo and a pale, muted blue-grey. I simply couldn't pass them up. Then in the afternoon I cut scarves, one of my favorite things to do because it takes a lot of time, but not a lot of thought, leaving me free to watch Top Chef while I work (oh, the hardships of the self-employed).
I've just added the finished pieces to Etsy too, how's THAT for fast fashion?
That's all for today.