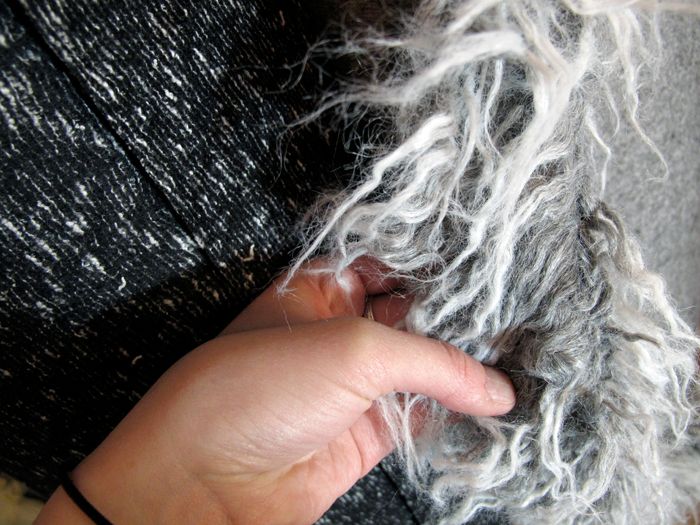 I bought some fabric last week. I'd kindof been hemming and hawing over the decision since before Christmas but I was feeling in high spirits this past Friday and decided to just go ahead and do it. Not quite an impulse buy then....right?
Anyway, the fabric arrived this week and I now have these two beautiful bolts sitting in my studio just waiting for a finished pattern. On the left is a beeeeeeautiful Italian wool/cotton blend I fell in love with the moment I saw. The right is a Spanish knit that has the feel and appearance of angora sheepskin....gorgeous.
Both will become coats for my Fall 2011 collection, I'm so excited.