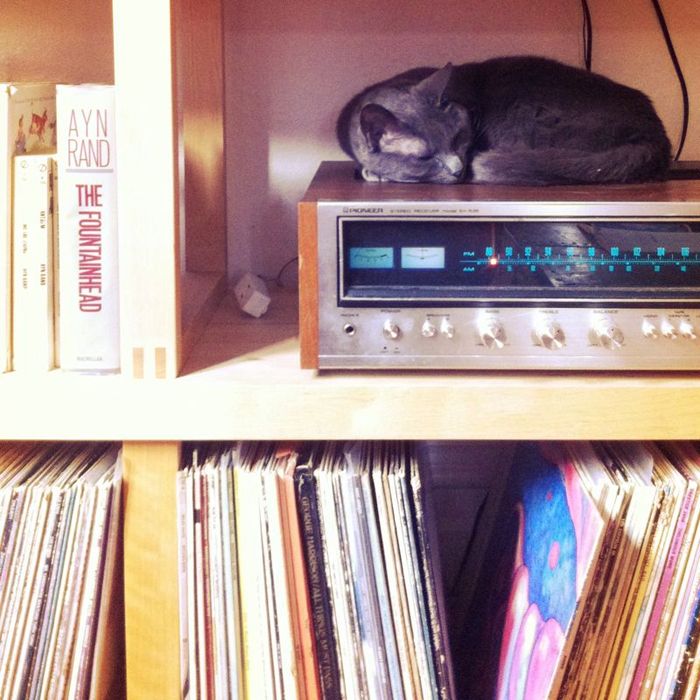 Our friend Marc Rimmer was over taking some photos yesterday when he snapped this one of our little girl for his 365 project. Yeah that's right, Cleo likes to sleep on the amp just east of Ayn Rand and north King Crimson, let your freak flag fly baby. Utopian free-enterprise prog hippies all the way my friend.
Check out more of Marc's work
here
and see his other 365 photos
here
.
Oh, and did I mention that my Hub was featured on
Poppytalk
yesterday? Well he was, so go check it out right now
right here
. RB is also the star of the family.
xo