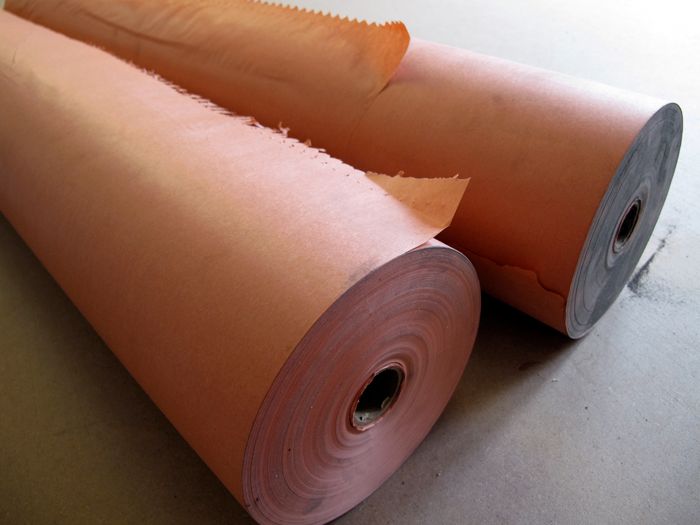 I've been running out of drafting paper for weeks now, which has in turn been slowing down my production (so I say) as I don't want to use up the last of what I have.
This Monday saw the problem solved as our pal Steve introduced R and I to paper Mecca. This little hidden warehouse just west of the old port was stuffed with huge rolls and sheaves of paper stacked to the ceiling. They had gigantic machines for cutting and rolling too, including one called the "sheeter" which made us giggle, 'cause we're 8.
I came home with two great big rolls of craft paper in the only colour they had available - vibrant shiny peach. Looks like my patterns just got a whole lot fancier.