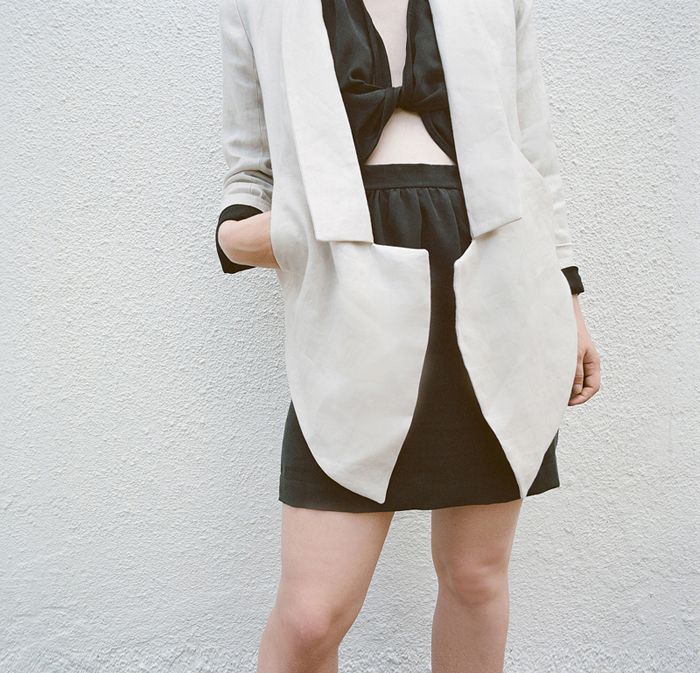 First things first: a happy, delicious, delightful, joyous and fun-filled new year to all. My resolution is to buy more nice things for myself - sounds counter intuitive, right? To me it makes perfect sense though: I know I'm gonna want things over the coming year, I know I'm gonna need things, and I'm working with limited funds so it's important to make every purchase count. I want to fill my life with beautiful items to eat, wear, furnish, embellish and share; I want to love every new thing that comes into my life and I want no waste. This means no cheap shoes, crummy undies, gas station wine, ikea quick-fixes or toss-away novels. I don't mean that everything must be expensive & hard to attain, it just has to be right, beloved and/or necessary. And it means I have to treat myself sometimes too, something miserly me has never been good at.
Second, I FINALLY have a website set up for Ursa Minor. One long, identity-less, internet-deprived year later
*ursaminorstudio.com*
is now alive and active for your visiting pleasure. It's just a simple homebase for information about the line, contact details, stockists and the first place you'll be able to find images & info about current/upcoming collections. Yes! Collections! I actually design full collections of clothing! Which brings me to point three....
Spring! I've been taunting you with these images for a while now I know, always saying I'm going to post them and never following through. I guess I just needed everything else to come together before going ahead and putting myself out there for all to see. Well it's finally time, I've no more excuses, and images of Ursa Minor Spring 2012 can be found on the new website under '
collections
'. Just click left or right on the images to scroll backwards or forwards through the pieces. For those in the know, this is my first collection since leaving my former baby, Nokomis, two and a half years ago. It feels like big deal for me, though not at the same time, just a natural progression that took longer than expected.
I was lucky to work with some great ladies on the photoshoot. My friend Francesa Tallone photographed the collection, working entirely in film. Funny and surprising how nerve-racking film photography has become (for me) in this age of digital images, but Francesca is a total pro and perfectly achieved that lazy, lost-summer feel I craved for the shoot. Check out her website,
www.patternclash.com
, to see more of her amazing work - I think 'The New Angular' is my current favourite, though I'm biased and like them all. I also had some amazing models to help me out, gorgeous clever girls who gave up a whole summer afternoon to make me look good. I owe a huge thank-you to Danielle St Amour and Deragh Campbell, super talented ladies involved in amazing projects such as
this
, and
this
. Thank you, thank you, I still owe you.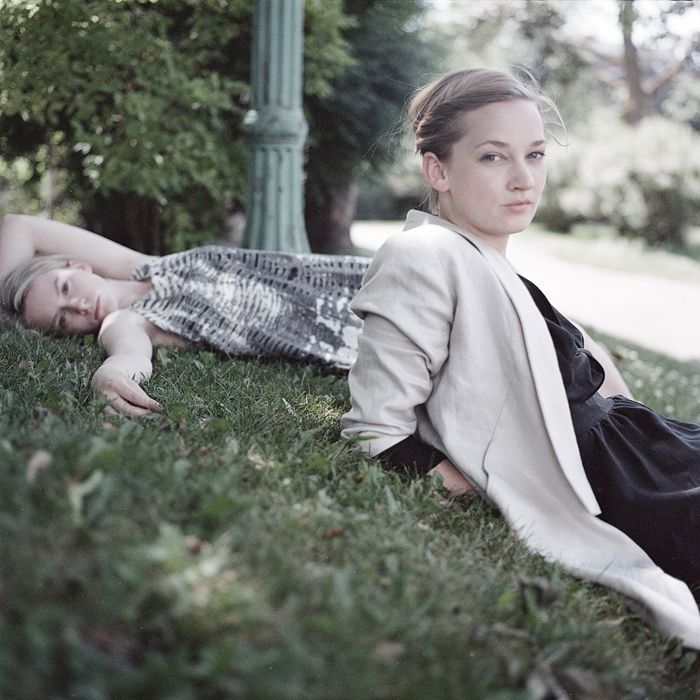 And though this month sees me guts-deep in sewing, I should have all these pieces in my
*new online shop*
by mid-February. Etsy lovers, not to fear - I will continue to sell made-to-order items on Etsy for the foreseeable future.
Thanks for sharing with me, see you soon.